IRA ALDRIDGE
A Star  Who Never Came Home
Born 1807 –  Died 1867
THE FATHER of the first great Negro actor to be born in America was a minister, the Reverend Daniel Aldridge, pastor of a Presbyterian chapel in New York. When his son was born in 1807, the child was christened Ira. The records are not clear as to whether Ira Aldridge came into the world in Manhattan or somewhere in Maryland. But at an early age his name appeared on the rolls of the African Free School in New York City. And almost from that time on, his life is a matter of public record. He soon became an actor.
While yet in school, young Ira Aldridge    carried a spear in mob scenes or filled in as a member of the crowd in performances at the African Grove on Bleecker Street. There in the early 1800's, a company of Negro actors presented Shakespearean plays and other dramas. The director, James Hewlett, starred in "Richard the Third" and "Othello". He also wrote a ballet in which he danced. The theater was not far from the Negro – owned Fraunces' Tavern where George Washington often dined. It was near the African Free Scholl, too, which made it easy for young Ira to find his way there.
When white hoodlums began to make a practice of breaking up performances at the African Grove, the police forced the theater to close. The growing Ira Aldridge then took a job at night at the Chatham Theatre where he could at least listen to the actors backstage. He took part in amateur theatricals, as well, and played one of, the leading roles in Sheridan's play, Pizarro". His love for the theatre must have perturbed his father, a minister, for in those days playhouses were considered by the devout as dens, of iniquity, and the profession of acting did not rate highly. It might have been for this reason that the Reverend Aldridge decided to send his teen – age son abroad to further his education.
The University of Glasgow was known as being receptive to Negro students, and a number of anti – slavery leaders had been educated there. In Scotland Ira applied himself well to his studies, but it is not recorded that he remained long enough to graduate. He soon felt the lure of the stage again and, before he was twenty, he was playing the difficult role of Othello at the Royalty Theater in London. He was an immediate success. From that time on he toured the capitols of Europe regularly. Even in lands that did not understand his language there were long lines outside the theatres where he played. He was written about voluminously in the papers. His career spanned two generations. For forty years Ira Aldridge was a star.
At theater in Dublin, the great English actor, Edmund Kean, saw Aldridge perform and was so taken with the power of his acting that he suggested they present "Othello" together, which Kean as the villain, Iago. Their production of this Shakespearean classic, which opened in London at Covent Garden in 1833, is reported to have been one of the greatest presentations ever. The two actors became close friends and for several seasons toured the English provinces and the Continent together. As the Moor in one of Shakespeare's most popular plays, Aldridge needed no makeup, being brown, tall, regal, and very handsome. His diction was clear, his voice resonant.
Although it was as Othello that Ira Aldridge received the greatest acclaim, he had mastered many other classical roles. He revived "Titus Andronicus", which had not been staged in England for almost two centuries. In France the great Alexander Dumas, author of "The Count of Monte Cristo" and himself a man of color, was one of his admirers. The composer, Richard Wagner, was a follower of his performances. The King of Sweden issued a personal invitation to Aldridge to appear in Stockholm. The medal of the Order of Chev-alier was conferred upon him by the King of Prussia, and the Czar of Russia granted him the Cross of Leopold. He was the sensation of Moscow and St. Petersburg during his performances there. Aldridge was often accorded the highest honor the students of Moscow University could bestow. They would unhitch the horses from his droski as he left the theater and themselves pull his carriage through the streets to the hotel.
An international star, Ira Aldridge had a long and colorful career as one of the greatest actors of his time. He was feted and lionized everywhere. After he became famous, he never returned to the land of his birth, but married and lived all his adult life in Europe. Still a star at the age of sixty, he died while on a tour of Poland. Today. in the Shakespeare Memorial Theater at Strat-ford-on-Avon, there is an Ira Aldridge Memorial Chair.
Adapted from: FAMOUS AMERICAN NEGROES    
______________________________
HIMBAUAN PARTISIPASI:
Sebagai PEMILIK dan PENULIS artikel – artikel dalam Website https://beritahukum-kebijakanpublik.com, saya menyatakan:
Mengajak VENDOR untuk memasang iklan pada artikel – artikel di website https://beritahukum-kebijakanpublik.com dengan langsung menghubungi saya;
Mempersilahkan rekan – rekan dan khalayak umum untuk mengcopy seluruh konten yang terdapat dalam website https://beritahukum-kebijakanpublik.com. Akan tetapi sebagai ungkapan KEPEDULIAN kiranya berkenan memberikan partisipasi sukarela melalui transfer ke rekening Bank BNI No. 0263783536 atas nama APPE HUTAURUK.
Semoga dengan kepedulian yang diberikan, saya dapat terus berkarya memposting artikel – artikel yang bermanfaat bagi dunia pendidikan, masyarakat serta bangsa dan negara.
#SalamPersasaudaraan:
APPE HAMONANGAN HUTAURUK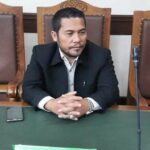 LAW  FIRM APPE  HAMONANGAN   HUTAURUK & ASSOCIATES
KETUA  UMUM  DPP LSM  KOMAKOPEPA
AKTIVIS'98