COLLATERAL CONTRACTS
In the preceding section, we distinguished  between terms and representations. A further possibility is that a precontractual statement may not be a term of the main contract, but may itself be a collateral contract (that is, collateral to the main contract). In the event that such a collateral is a breached, the plaintiff could sue for damages. In the wake of statutory reforms to the law of misrepresentation  it  has become unusual for a plaintiff to try to establish that the oral statement was a collateral contract because it is  easier to prove that the statement  constitutes misleading or deceptive conduct.
For a statement to constitute a collateral contract, the following three preconditions must be met:
The statement must have been promissory. The parties must have intended the statement to be a contractual promise, rather than a mere representation or statement of opinion.
The statement must not contradict the main contract. The courts will not characterise a pre – contractual statement as a collateral contract if its terms contradict what is provided for in the main contract.
As with any contract, consideration must be provided by the promisee in exchange for the promise. Usually, the promisee provides consideration for the collateral promise by entering into the main contract.
Adapted and Posted By:
Appe Hamonangan Hutauruk, SH., MH.
Lecturer, Advocate and Legal Consultant
Handphone: 0818964919, 085959597919, 081213502002
______________________________
HIMBAUAN PARTISIPASI:
Sebagai PEMILIK dan PENULIS artikel – artikel dalam Website https://beritahukum-kebijakanpublik.com, saya menyatakan:
Mengajak VENDOR untuk memasang iklan pada artikel – artikel di website https://beritahukum-kebijakanpublik.com dengan langsung menghubungi saya;
Mempersilahkan rekan – rekan dan khalayak umum untuk mengcopy seluruh konten yang terdapat dalam website https://beritahukum-kebijakanpublik.com. Akan tetapi sebagai ungkapan KEPEDULIAN kiranya berkenan memberikan partisipasi sukarela melalui transfer ke rekening Bank BNI No. 0263783536 atas nama APPE HUTAURUK.
Semoga dengan kepedulian yang diberikan, saya dapat terus berkarya memposting artikel – artikel yang bermanfaat bagi dunia pendidikan, masyarakat serta bangsa dan negara.
#SalamPersasaudaraan:
APPE HAMONANGAN HUTAURUK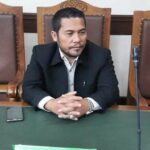 LAW  FIRM APPE  HAMONANGAN   HUTAURUK & ASSOCIATES
KETUA  UMUM  DPP LSM  KOMAKOPEPA
AKTIVIS'98