KESALAHAN DALAM ARTI LUAS DAN MELAWAN HUKUM
Pengertian "Kesalahan"  dalam Hukum Pidana  dalam arti luas meliputi:
Sengaja;
Kelalaian (Culpa);
Dapat dipertanggungjawabkan.
Kesengajaan, kelalaian dan pertanggungjawaban pidana, merupakan unsur – unsur subyektif syarat pemidanaan,  atau unsur kesalahan yang bersifat subyektif (berhubungan dengan diri pelaku) dalam arti luas dalam pengertian delik (strafbaar feit). Mengenai hal ini, maka Roeslan Saleh menyatakan bahwa "dalam pengertian perbuatan pidana, tidak termasuk hal pertanggungjawaban pidana. Apakah orang yang melakukan perbuatan itu kemudian juga dipidana, tergantung pada soal apakah ia dalam melakukan perbuatan itu mempunyai kesalahan atau tidak".
Sedangkan Pompe dan Jonkers, memasukkan juga unsur sifat  "melawan hukum" sebagai kesalahan dalam arti luas disamping unsur "sengaja" atau unsur "kesalahan (schuld)" dan dapat unsur "dapat dipertanggungjawabkan (toerekeningsvatbaar heid)"  atau  Pompe menyebutnya dengan istilah  "toerekenbaar". Pompe mengatakan bahwa "melawan hukum (wederrechtelijkheid) terletak di luar pelanggaran hukum, sedangkan sengaja, kelalaian (onachtzaamheid) dan dapat dipertanggungjawabkan terletak di dalam pelanggran hukum. Lalu sengaja dan kelalaian (onachtzaamheid) itu harus dilakukan secara melawan hukum supaya memenuhi unsur "kesalahan" dalam arti luas".
Adigium yang populer dan menjadi prinsip penegakkan Hukum Pidana sejak tahun 1930 sampai sekarang adalah  asas hukum yang berbunyi  "Tiada pidana tanpa kesalahan (Keine strafe ohne Schuld)". Pengertian dari asas tersebut adalah hanya terhadap orang yang bersalah (melakukan kesalahan) atau perbuatan salah  dapat dipertanggungjawabkan kepadanya hukuman pidana (sanksi pidana).
Pada masa diselenggarakannya  sidang perhimpunan yuris Belanda (Vergadering der Nederl. Juristenvereniging) telah menjadi pembahasan yang debatable  mengenai hal asas  "tiada pidana tanpa kesalahan". Dalam sidang tersebut  Vrij dan Wijnveldt menganjurkan agar asas tersebut dimasukkan ke dalam suatu pasal dalam Kitab Undang – Undang Hukum Pidanan (KUHP) Belanda. Akan tetapi, anjuran tersebut  ditentang oleh Pompe dengan alasan batas – batas kesalahan itu sangat gelap.
Menurut Memori Penjelasan (Memorie Van Toelichting) ada dua hal dapat diterima tidak dapatnya dipertanggungjawabkan (ontoerekeningsvatbaarheid) pembuat:
Dalam hal pembuat tidak diberi kebebasan memilih antara berbuat apa yang oleh undang – undang dilarang atau diperintahkan (dalam hal perbuatan yang dipaksakan);
Dalam hal pembuat ada didalam keadaan kekuh sehingga ia dapat menyadari bahwa perbuatan bertentangan dengan hukum dan ia tidak mengerti akibat perbuatannya itu ( nafsu pathologis, gila, pikiran sesat dan sebagainya);
Hazewinkel – Suringa berpendapat bahwa  telah diterima sekarang, bahwa tidak seoranpun dapat dipidana kecuali yang mempunyai kesalahan. Oleh karena sekarang bukan saja undang – undang yang menentukan dapatnya dipidana suatu perbuatan tetapi juga hukum, maka dengan sendirinya kesalahan (schuld) dan melawan hukum merupakan bagian inti delik. Sesuai dengan faham yang membagi actus reus di satu pihak dan mens rea di lain pihak sebagai syarat pemidanaan, maka pendapat Hazewinkel – Suringa tersebut dapat disadur bahwa "kesalahan" dan "melawan hukum" merupakan syarat pengenaan pidana. Hazewinkel – Suringa mengatakan bahwa  "jika tidak dapat dipertanggungjawabkan (niet toerekeningsvatbaarheid) maka tidak ada kesalahan". Kemampuan bertanggungjawab yang psikis menurut Hazewinkel – Suringa bukanlah syarat umum dapat dipidana (strafbaarfeit). Kemampuan bertanggung jawab bukanlah pengertian yang statis, harus juga dilihat keadaan – keadaan sosial dan sifat delik itu sendiri apakah seseorang tidak dapat dipertanggungjawabkan. Dapat dipertanggungjawabkan suatu variasi khusus dari kesalahan.
Sedangkan dalam konteks kajian wacana yuridis – ilmiah diatas, maka Andi Hamzah berpendapat bahwa "pemisahan bagian subyektif dan obyektif syarat pemidanaan hanya penting dalam segi teori, sedangkan dalam praktek kurang penting. Hal itu hanya membedakan segi yang berkaitan dengan pembuat dan jiwanya sebagai bagian subyektif dan yang berkaitan dengan keadaan diluar diri pembuat sebagai bagian obyektif. Bagian subyektif terdiri atas sengaja atau alpa (culpa) dan bagian obyektif adalah melawan hukum".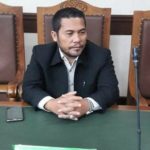 Created  and Posted By:
Appe Hamonangan Hutauruk, SH., MH.
Lecturer, Advocate and Legal Consultant
Handphone: 0818964919, 085959597919, 081213502002


______________________________
HIMBAUAN PARTISIPASI:
Sebagai PEMILIK dan PENULIS artikel – artikel dalam Website https://beritahukum-kebijakanpublik.com, saya menyatakan:
Mengajak VENDOR untuk memasang iklan pada artikel – artikel di website https://beritahukum-kebijakanpublik.com dengan langsung menghubungi saya;
Mempersilahkan rekan – rekan dan khalayak umum untuk mengcopy seluruh konten yang terdapat dalam website https://beritahukum-kebijakanpublik.com. Akan tetapi sebagai ungkapan KEPEDULIAN kiranya berkenan memberikan partisipasi sukarela melalui transfer ke rekening Bank BNI No. 0263783536 atas nama APPE HUTAURUK.
Semoga dengan kepedulian yang diberikan, saya dapat terus berkarya memposting artikel – artikel yang bermanfaat bagi dunia pendidikan, masyarakat serta bangsa dan negara.
#SalamPersasaudaraan:
APPE HAMONANGAN HUTAURUK
LAW  FIRM APPE  HAMONANGAN   HUTAURUK & ASSOCIATES
KETUA  UMUM  DPP LSM  KOMAKOPEPA
AKTIVIS'98