WAY OF THINKING
Jangan jengkel atau iri hati kepada orang jahat. Orang jahat tidak punya masa depan dan tidak punya harapan ~ Don't let evil people worry you; don't be envious of them. A wicked person has no future – nothing to look forward to  (Proverbs). 
__________
Janganlah bergaul dengan orang yang suka marah dan cepat naik darah. Nanti engkau akan meniru dia, dan tidak bisa lagi menghilangkan kebiasaan itu ~ Don't make friends with people who have hot, violent tempers. You might learn their habits and not be able to change  (Proverbs). 
__________
Jangan berjanji untuk menanggung utang orang lain. Nanti jika engkau tidak sanggup melunasinya, tempat tidurmupun akan disita ~ Don't promise to be responsible for someone else's debts. If you should be unable to pay, they will take away even your bed (Proverbs). 
__________
Janganlah katakan semua apa yang Anda ketahui, tetapi ketahuilah semua apa yang dikatakan ~ Don't say anything you know but know everything they say. 
__________
Janganlah menasehati orang bodoh, ia tidak akan menghargai nasehatmu itu ~ Don't try to talk sense to a fool; he can't appreciate it (Proverbs). 
__________
Minuman keras membuat orang kurang ajar dan ribut. Bodohlah orang yang minum sampai mabuk ~ Drinking too much makes you loud and foolish. It's stupid to get drunk. 
Pendidikan adalah kemampuan kita untuk beradaptasi dengan situasi kehidupan ~ Education is the ability to meet life's situations (Dr. John G. Hibben). 
__________
Pendidikan adalah kekuatan untuk berpikir jernih, kekuatan untuk melakukan sesuatu di dunia kerja, dan kekuatan untuk menghargai kehidupan ~ Education is the power to think clearly, the power to act well in the world's work, and the power to appreciate (Brigham Young).    
__________
Janganlah iri hati kepada orang yang melakukan kelaliman, dan janganlah memilih satupun dari jalannya ~ Envy thou not the oppressor, and choose none of his ways. 
__________
Orang – orang bodohpun tahu bahwa Anda tidak bisa menggapai bintang di langit, tetapi hanya orang bijak yang terus berusaha mencapainya ~ Even a fool knows you can't touch the stars, but it doesn't stop a wise man from trying (Harry Andrson).
Created  and Posted By:
Appe Hamonangan Hutauruk, SH., MH.
Lecturer, Advocate and Legal Consultant
Handphone: 0818964919, 085959597919, 081213502002


____________________________
HIMBAUAN PARTISIPASI:
Sebagai PEMILIK dan PENULIS artikel – artikel dalam Website https://beritahukum-kebijakanpublik.com, saya menyatakan:
Mengajak VENDOR untuk memasang iklan pada artikel – artikel di website https://beritahukum-kebijakanpublik.com dengan langsung menghubungi saya;
Mempersilahkan rekan – rekan dan khalayak umum untuk mengcopy seluruh konten yang terdapat dalam website https://beritahukum-kebijakanpublik.com. Akan tetapi sebagai ungkapan KEPEDULIAN kiranya berkenan memberikan partisipasi sukarela melalui transfer ke rekening Bank BNI No. 0263783536 atas nama APPE HUTAURUK.
Semoga dengan kepedulian yang diberikan, saya dapat terus berkarya memposting artikel – artikel yang bermanfaat bagi dunia pendidikan, masyarakat serta bangsa dan negara.
#SalamPersasaudaraan:
APPE HAMONANGAN HUTAURUK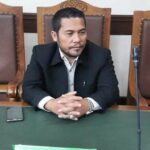 https://www.youtube.com/watch?v=1RxxfZ9WObY&t=17s
LAW  FIRM APPE  HAMONANGAN   HUTAURUK & ASSOCIATES
KETUA  UMUM  DPP LSM  KOMAKOPEPA
AKTIVIS'98